Reviews
---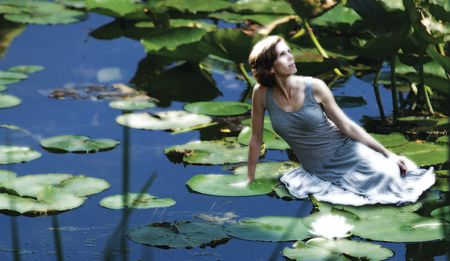 ". . .It is obvious from the start of Midnight At Monteton that Ms. Archibald has a real talent for writing memorable melodies that often utilize original chord changes. Her music is straight ahead, fresh, thoughtful, and sometimes utilizes Brazilian rhythms. Several of the songs deserve to become future standards and adopted by musicians who are sick of playing "On Green Dolphin Street" and "Stella by Starlight."

The interpretations of her songs on this CD are excellent, featuring some of the finest jazz musicians based in Indianapolis. Particularly rewarding is the playing of Jim Farrelly on soprano, alto and alto flute, flugelhornist P.J. Yinger and guitarist Sandy Williams plus the pianist herself.

Midnight At Monteton (available from www.beckyarchibald.com) is highly recommended."
— Scott Yanow, LA Jazz Scene, August 2013
(Read more at http://www.scottyanow.com/LAJSCDRevAug.html)
"Becky Archibald's music is a music all its own – part jazz, part classical, part serious, part popular – that gives tone and color to the feelings we all have. That's what good music does. She's a great accompanist to the spoken word, and her recorded music is something to keep close by – it's music that belongs in our lives.
— Bill Harley, Grammy-winning storyteller/songwriter
"Her music unfolds like I expect a good story to unfold."
— Bob Boilen, creator, NPR's All Songs Considered.
"A terrific, jazzy release! From ballads, to swing, to blues, Becky Archibald's first record with a jazz combo offers a different and welcome sound. Listen and you'll agree: Once Is Not Enough."
– Don Wolff, St. Louis radio host, I Love Jazz
 ". . .she's broadened her musical reach to take in real jazz played with top-drawer veterans of the scene.. . .Her fetching compositions give comfortable space to three top Indianapolis bassists, and they revel in it: Steve Dokken on 'Lemonade' and 'Deux Chapeaux,' Jack Helsley on 'Can't Let It Go' and 'And Then There Were Two' and Fred Withrow on "Bullet Proof Blues."  The arrangements are tidy and spunky, sometimes, as in 'Can't Let It Go', recalling the bop-era small-group swing sound fashioned by Manny Albam, Al Porcino and others.  Jim Farrelly enjoys a slew of nice showcases for his adeptness on a range of reeds; speaking of which, the proceedings get off to a rollicking start with a cameo bass-clarinet appearance by Mark Ortwein in 'Deux Chapeaux.'"
– Jay Harvey, read more at http://jayharveyupstage.blogspot.com/
"Archibald's music is a thoughtful flow of ideas, written and improvised, with flashes of humor but an introspective quality drawn from the wells of Chopin, New Age and Gershwin. . . "
— Robert Doerschuk, Nashville Scene, Nashville, Tennessee, June 26, 2003.
"Classifying her work is like wrestling a sand dune.  In Archibald's universe, unique musical life forms evolve from random strands of piano-key DNA"
— Gary Weir, Indianapolis NUVO Newsweekly, July 23, 2003.  4-Star Concert Review.
"Pianist Becky Archibald's solo set is consistently intriguing. Her melodic compositions, although obviously worked out in advance to an extent, sound very spontaneous, lyrical and logical. Her playing displays her classical technique and one is occasionally reminded of Keith Jarrett, but Ms. Archibald's style and sound are quite original. While some of the songs on Mood Swing are thoughtful ballads and "Waltz" is a bit dreamy, Becky Archibald also introduces "A Really Mean Boogie Woogie" and the rollicking "Rocktober." After performing 11 solo pieces, Ms. Archibald is heard on alternate versions of three songs, two taken as duets with and one as a trio. The heartfelt playing throughout this passionate set is haunting and memorable. Mood Swing is highly recommended and available from www.beckyarchibald.com. Becky Archibald deserves to be much better known in the music world."
— Scott Yanow, L.A. Jazz Scene, December 2007.
 ". . .I've been a big fan of Becky Archibald's original and distinctive music for a number of years. A lot of solo piano albums easily fade into the background, creating a warm ambiance, but Archibald's music is often big, bold, and gutsy. She is also capable of breaking hearts with a tender, soulful melody. I love her versatility and the way she lets the listener in on the creative process and inspiration for each piece in the liner notes. Becky Archibald and her award-winning music deserve much broader recognition, and "Mood Swing" just might do it for her. Eleven of the fourteen tracks are solo piano; the last three are ensemble versions of songs that also appear as solos and are fascinating examples of how much adding one or more musicians can change the interpretation of a piece of music. "Mood Swing" is an outstanding album from start to finish, certain to touch your heart, put a big smile on your face, and get your toes to tappin'. . ."  
— Kathy Parsons, Solo Piano Publications, November, 2007.  5-Star CD Review.
 "Is it still possible to do a solo piano Christmas album that is truly different without being too "out there"? In Becky Archibald's hands, the answer is a resounding "Yes!" . . . My favorite is "Happy Holiday Rag," which is a medley of "Happy Holiday," "Up On the Housetop," and "We Wish You a Merry Christmas." This joyous little piece all but dances out of the CD player, closing the CD with a great big grin and a hearty "ho ho ho. . ."  
— Kathy Parsons, Solo Piano Publications, August, 2006.  5-Star CD Review.
"VERY FINE!! The recording quality, too, is the best. This is certainly one of the most fresh and unique Christmas CD's I have heard in a long time. I love your style ... it is so uniquely YOU!"
—  Tom Knox ,Nashville Public Radio--WPLN.
". . .How do I decide which get the highest recommendation?  I'm looking for those few who say something new with their interpretations, yet remain entirely in the spirit of the carol.  Without question Becky Archibald's 'The Christmas One' tops this tree. Unlike most piano CDs I receive, hers won't work as background music at all. Your attention will keep returning to the music as she takes one delightful new turn after another with familiar carols."
—  Gerry Grzyb ,Oshkosh Public Radio—WRST-FM.
"A lyrical and melodic player, Ms. Archibald begins and closes with swinging renditions of "Jingle Bells" and "Happy Holiday Rag" and otherwise mostly performs more introspective but still quietly joyful selections.  Among the songs that she gives beauty to are "O Little Town Of Bethlehem," "Silent Night," "Deck The Halls" and "Hark! The Herald Angels Sing."  The music is delightful and heartfelt, a perfect addition to anyone's Xmas Jazz collection."
— Scott Yanow, L.A. Jazz Scene, December 2005.
"Becky's unusual piano arrangements of the usual joyful classics, capture the other emotions associated with Christmas...melancholy, loneliness, yearning...that strike every one of us at least once in our lives.  If you're feeling blue, Elvis isn't the only one to pull out this Christmas."
— Tanvi Patel, AMZ Music, Los Angeles, CA.
"The Light At The End Of The Blues is a set of thoughtful and melodic piano solos that are influenced by her classical training but full of jazz improvising. Although occasionally overlapping into New Age introspection, her solos feature more passion and variety than is heard in that idiom. . . Often taken out-of-tempo and sounding like the soundtrack of a dream, her piano solos develop gradually and logically but without being predictable. This subtle set grows in interest with each playing. . . it particularly rewards those who listen closely."
— Scott Yanow, L.A. Jazz Scene, February 2005.
"The need to express the musical fire that burns in the mind of pianist / composer Becky Archibald is relentless … Archibald is releasing her latest CD, an ambitious project of diverse musical genres from classical to jazz, titled The Light At The End Of The Blues …" 
— Chuck Workman, Indianapolis NUVO Newsweekly, October 29, 2003.
"Beautiful, intelligent, superbly musical:  Becky Archibald is a pianist whose constellation of gifts inspires awe and envy."
— Kent Leslie, Indianapolis horn player who has commissioned several works from Becky
"Becky's certainly one of the most creative and expressive pianists to come along in years. . .If pure, acoustic ivory creativity and expressiveness is your kind of sound, you'll absolutely love this CD.
— Les Reynolds, November 21, 2003
"Genre-defying, 'The Light At The End Of The Blues' is Becky Archibald's third album to date, and it is excellent! Intense and personal (and intensely personal!)  The liner notes are very descriptive of where the music came from, making the pieces even more alive. . .Archibald does a wonderful job of illustrating how moods, weather, experimentation, people, dreams, and even health can have a tremendous impact on ones music.  There isn't a weak track on this album. . . Highly recommended!"  
— Kathy Parsons, Solo Piano Publications, February 15, 2004..  5-Star CD Review.
"Becky Archibald's "The Long Ride Home" is a fascinating collection of musical 'journeys' in a broad range of styles and approaches from '40's jazz to boogie to new age with an edge.  This is not music to snooze to, as the styles vary a lot, but it is music that invites your full attention and participation to savor the innuendoes and subtleties of Archibald's piano playing. . ." 
— Kathy Parsons, Solo Piano Publications, September 26, 2001.  5-Star CD Review.
"Pianist Becky Archibald creates piano soundscapes in her own unique style with hints of classical, jazz, blues and more."
— Will Griffin, Host of 'Live In Studio C' on WPLN, Nashville Public Radio, Nashville, Tennessee, July 3, 2003.
"Becky can go from easy, gentle stroking to sudden energetic bursts and back again in a seamless fashion. . .her sensitivity is amazing. . .Becky's heart, hands and spirit remain open to listen, create and allow us to enjoy the piano."  
—  Les Reynolds, www.Indie-Music.com, June 7, 2002
"The album is wonderful: terrific playing, recorded beautifully.  The Bosendorfer sounds magnificent!"
— Steven Turpin, Indiana Public Radio—WBST, Muncie, Indiana, January 13, 2004.
"This Hoosier native has a gift.  Her pieces sound at first like salon music, but when closely scrutinized offer far more. . ."
— Tom Aldridge, Indianapolis NUVO Newsweekly, May 10, 2001.  4-Star Concert Review.
". . .I am not sure if the local music community yet realizes what a jewel in Becky they have in their midst. . ."
— Brian Austin Whitney, founder, Just Plain Folks International Music Awards
Becky was recently commissioned by the Central Indiana Community Foundation (CICF) to write a jazz composition for the May 10, 2013 celebration of the completion of the Indianapolis Cultural Trail, a world-class urban bike and pedestrian path that connects neighborhoods, Cultural Districts and entertainment amenities. Brian Payne, CICF president and founder/leader of the Indianapolis Cultural Trail, stated that commissioning Becky to write the theme "was one of the best decisions I've made in my 12 years at the foundation."
Like my Page on Facebook!